Security Assessment
Your company most likely does business with many partners, suppliers, and other third parties.  You may have little visibility on how well they are securing themselves, or what they might be doing with the valuable data you are entrusting in them. It is time to make a TPSA (Third Party Security Assessment)
Before you entrust sensitive data to any third party, your company needs to be sure the partner can and will keep it safe from attack.
Such assessments are important, not only to prevent the accidental leaking of sensitive customer data, but also to prevent more deliberate attacks where hackers might exploit inadequate security measures at "trusted" parties in order to tunnel into businesses.
Should your partner be hacked, if he handles your data, It will be your name that will appear in the press.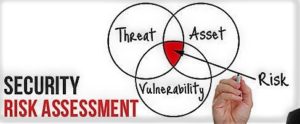 Moreover, with the GDPR coming into force, companies are now obliged to verify the security and the privacy capabilities of their suppliers or partners.
Third Party Security Assessment – TPSA
When should you require a partner/supplier to go through a Security Assessment ?
• When connecting to your IT network
• When handling (private) data for you
• When developing software or IT solutions, or creating and maintaining a website for you, certainly if this website or software handle private data or e-commerce
• You send data (from your company or your customers) to a supplier
• …
Not every company is going to care as much about security and privacy as your business. Take care when choosing your partners, because at the end of the day your customers don't really care that much about whether it was you or a third-party which was careless with their data. What they care about is that they entrusted their data with you.
We propose different types of Security Assessment, but we will always adapt them to your needs. We also can design a custom made security assessment exactly for your need.
Don't wait to contact Us for more information and / or a quotation.